Software, Commission & Refunds
We offer 50% commission on any IQ Mindware app sold via a 'hoplink' from your website/s.
The payments are set up automatically via ClickBank.
We enjoy a very high level of customer satisfaction. We have sold thousands of IQ Mindware software apps over a two year period, and under 0.5% refunds.
Demographics
Here are demographics sampled from over 1500 of our customers.
NOTE that IQ Mindware app customers tend to be college educated professionals. This is not a populist game that is easy to play. It requires serious commitment and motivation. Thus it is not intended for the 'mass market'.

Mark A. Smith, Ph.D – Credentials
Dr Mark A. Smith obtained a Ph.D in cognitive psychology and neuroscience from the joint Carnegie Mellon University and Pittsburgh University Center for the Neural Basis of Cognition (CNBC) program.  For three years he was a Lecturer (Assistant Professor) in the Experimental Psychology Department at the University of Cambridge, England. His academic research and teaching website can be found here.
i3 Mindware advertising images
How to advertise our software product/s: An example of what has worked
An effective way to promote our products on your site is to write a review. One of our ex-affiliates has advertised our product through an honest review that can be found here. The original article had a hoplink to one of my landing pages. This has been an effective review for selling our software.
How to join our ClickBank affiliate program
All our affiliate relations are now arranged through Clickbank via these two sites:
My Clickbank 'spotlight' for this site can be found here:
My Clickbank 'spotlight' for this site can be found here.
To join the Clickbank program, register at this link.
You will need to create a hoplink from your site to one of my sites or landing pages.
Creating HopLinks
There are two main ways to create personalized HopLinks that you can use to promote my products.
The most common way is by automatically creating HopLinks using the ClickBank Marketplace. You can find my products here (for example i3 Mindware) and click the Promote button to the right of the product listing to easily generate a HopLink that's unique to you. This HopLink will be automatically encrypted using HopLink Shield for added security. Once you've generated the HopLink, you can copy the HopLink address and paste it anywhere you want to promote any of my products.
Before you start promoting, we recommend that you paste the HopLink into a text file on your computer using Notepad (or TextEdit on a Mac) or Microsoft Word, and save the file so you can keep track of all the different HopLinks you've created and have easy access to them whenever you find a new place to promote products.
The alternate way of creating HopLinks requires you to know your ClickBank account nickname, as well as ny nickname which is iqmindware.  you can create your own HopLink by sending people to a website address in the following format:
http://AFFILIATE.VENDOR.hop.clickbank.net
To make the HopLink work, you just replace AFFILIATE with your ClickBank nickname and VENDOR with the vendor's ClickBank nickname. Some ClickBank vendors will have their nickname listed on their product website if they have a page for affiliates.
Here is a video tutorial for creating hoplinks:
Contact us for more information
Contact Mark Ashton Smith at: mark@iqmindware.com
IQ Mindware Partnership
10 Mill Street
Cambridge
England CB1 2HP
If you are interested in becoming an affiliate please contact me.
Contact Info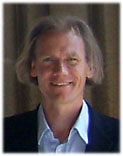 Mark Ashton Smith, Ph.D Training: Center for the Neural Basis of Cognition (University of Pittsburgh/CMU) Director, CogPsyLab
IQ Mindware. Cambridge, England
mark@iqmindware.com
07527 655955